What is ITC?
ITC – Input Tax Credit is the tax paid on inward supply of goods/services (e.g. purchases) that can be reduced when paying the Output liability.
Example: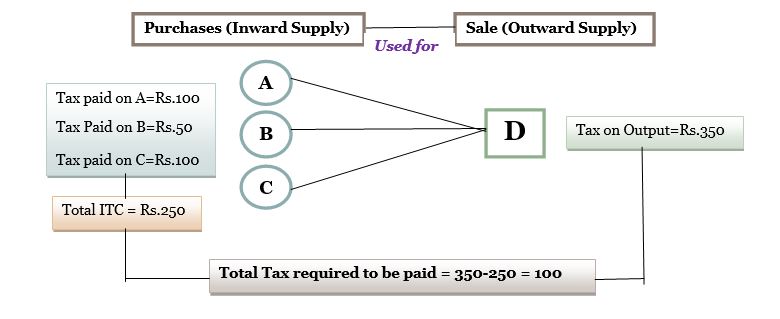 Conditions for claiming ITC:
Payment shall be made within 180 days.**
Used for business purposes.
Actual possession of invoices/debit notes/credit notes/bill of supply etc.
Receipt of goods/services.
Tax has been actually paid by the supplier.
No ITC will be allowed if depreciation has been claimed on the tax component of capital goods
*If Inputs are received in lots – Can claim ITC only when the last lot is received.
**If not, ITC claimed will be added to the output liability along with interest. However, once the amount is paid, ITC can be re-claimed.
Time limit for claiming ITC?
Due date of furnishing of next year's september's return (to which such invoice pertains)
          Or
Furnishing of relevant annual return
Whichever is earlier.
When to avail and not to avail ITC under GST: